January 2013 Food Storage Goals
Be Ready this January by adding emergency water to your home storage
. Let's start the year out right by working on two of the LDS Home Storage Approach steps:
STEP
2 gathering drinking water, and
STEP 3
a financial reserve.
We will also put together a
72-hour kit
, and gather some beverage items. Each week I will remind you of what to gather. Take a look at the details of this month's list to see if there are some goals you want to work on with your family:
(click to print the complete list)
It always surprises me why people don't buy a
14-day supply of bottled drinking water when it costs about $14 per person. Yes, really. That's a little less than a movie ticket these days! Why don't people do it? Because they think they have to buy a 55 gallon barrel first. Or create an elaborate storage system. Not so. Here is how to get it done.
How To Buy Emergency Water Quickly
Get in the car and drive to the store

Buy 4.4 cases of 16.9 oz. bottled drinking water

Bring them home and put them under a bed, in your garage, in a closet, against a wall, etc.

Smile. Your done!
Okay. I made that sound really simple. :-)
However, while you're buying your New Years Eve party food tomorrow, get your drinking water during the same shopping trip. It's a a good thing, because it's a life saving thing.
The Math
- 14 gallons = 1792 ounces
- 4x24 ct. cases of 16.9 oz.bottled water = 1622 ounces
- 4x32 ct cases of 16.9 oz. bottled water = 2163 ounces
- I buy the 24 ct. cases because I can lift them all by myself. The choice is yours.
Where to Buy
- Kroger stores regularly have 24 ct. cases on sale for $2.50 each
- Sam's Club/Costco have 32 ct cases for $4.48
Facts
- Commercially sealed bottled water can last almost indefinitely.
- "The taste of stored water can be improved by pouring it back and forth between two containers before use." ProvidentLiving.org
March 2013 Food Storage Goals
During the month of March, I like to focus on tomato products and pasta.
For those of you who live in Utah you can find some of my suggested items at the
case lot sales
. Instead of buying once a week, you could stock up for this month during the next two weeks. I've listed what I consider great prices at the end of this post. Remember: you don't have to buy a whole case to get the sales price at some of the stores like Dick's. Call ahead to be sure.
If you live outside of Utah, it's helpful to focus on a category of items to gather each month for your

food storage

; so, tomatoes and pasta.
It's easy to get overwhelmed if you try to buy a bunch of food items. If you follow my
monthly
and
weekly
suggestions, you can gather throughout the year, and your items will be naturally rotated so they don't lose their shelf life.
Personally, I like to gather a 6 month supply of canned tomatoes and pasta.
I don't like to gather more than that because I've discovered we don't go through food as fast as I hope for. Then, 6 months from now I buy some more to add to my supply again. Eventually it gradually builds to a year's supply. However, do whatever your family can afford and has space for.
Tomato based products have a shorter shelf life of 12 to 18 month, so it's best to buy regularly
. Dry pasta lasts about 2 to 3 years if you buy it in bags or boxes and keep it in a sealed container in
your cool pantry
. But the LDS spaghetti and macaroni sealed in #10 cans or
Mylar bags
, can be stored for 30 years. The key is cool, dry, dry. If your kitchen gets warm like in the summer, the shelf life of foods decreases. I like to have a supply of short-term and long-term pasta.
If you want to wait until you harvest your own tomatoes later this year because you can your own items, do so.
You could focus on pasta this month and some other tomato item you don't can yourself. Also, if you don't make your spaghetti sauce from scratch, you could by pre-made pasta sauce instead. If that's the way your family does it, than go for it.
The thing I love about food storage, is everyone can gather the perfect supply for their family.
You don't have to get anything I suggest or someone else suggests. You build a supply that works for your family so they will eat it and you will buy some more. Food storage, for your family, your way.
Regarding emergency

preparedness

, now is a great time to update your first aid items
. You want to have a good first aid kit, some general medical supplies and medicine always on hand for those emergencies that can and will happen.
And this month, our spiritual focus is to Be Charitable. One way to do that is to
give blood to the Red Cross
. There is always a need to help. So
call to find out where you can donate
.
Best wishes to you and your family on your adventures in food storage. You CAN do it!
Valerie
"And behold, I tell you these things that ye may learn wisdom;
that ye may learn that when ye are in the service of your fellow beings
ye are only in the service of your God."
In Case you missed our
Relief Society Activity.
here are the recipes in case you lost yours that night, or forgot to get one.
Easy, Yummy Salsa Soup
the willes family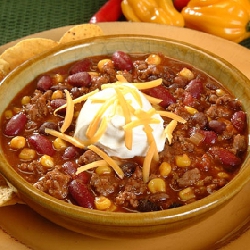 In a crockpot, or stock pot, combine, UNDRAINED:
1 can petite diced tomatoes

1 jar picante sauce or salsa (12-16 oz)

Cover. Cook on low 4 - 6 hours.

Serve with chips.

sour cream, and grated cheese.
Thank You Erin Packard for bringing this recipe.
Apple Crisp
Suzi De Graw
Mix all above ingredients together in a bowl. Spray a 9 x 13 pan with Pam. Fill pan with thinly sliced apples. Sprinkle with Oat / sugar mixture. Squeeze lemon juice over the crisp. Bake for 1 hour at 350 or until golden brown.
If using dehydrated apples, hydrate with boiling water and apple juice. Allow to sit for 15 minutes until juicy.
1 pkg (or 1 T) yeast

2 T sugar

1½ cups warm water

1 tsp salt

3½ cup flour

Seasonings:(garlic, parmesan cheese, parsley, cinnamon sugar, etc

Mix yeast, sugar, and water together. Let sit a while (5 mins ish) . Mix salt and flour with yeast mixture and let rise, covered in a warm place until doubled. Roll dough our and cut into 1 inch strips. Melt 1/2 cube butter in 9 x 13 pan. Dip each dough strip in butter, twist and place in pan. Sprinkle seasoning on breadsticks (and mozzarella and parmesan cheese….so good)and bake at 400 until golden brown (about 15 minutes.)
Julia Child's
White Bread
The instructions may look a bit long, but it is an easy recipe to follow, especially if you have a stand mixer to help you with the kneading, though I regularly make it by hand. If two loaves is too much for you to eat in a couple of days, try freezing a loaf to make toast later or giving one to the neighbors.
Classic White Bread
(from
Baking with Julia
)
2 1/2 cups water, warm (105-115F)
2 1/2 tsp (1 package or .25oz) active dry yeast
1 tbsp sugar
6-7 cups all-purpose flour
1 tbsp salt
4 tbsp butter, very soft
Combine 1/2 cup of the water with the yeast and sugar in a large bowl and let stand until foamy - about 10 minutes.
Add the remaining water, 5 cups of flour and the salt to the yeast mixture. Mix with a wooden spoon (or in a mixer), adding the remaining flour a few tablespoons at a time, until dough pulls cleanly away from the sides of the bowl. Knead in butter until dough is smooth and not sticky.
Turn dough out onto a lightly floured surface and continue kneading for an additional minute or two, until it is smooth and elastic. Shape dough into a ball and place in a large, lightly oiled bowl to rise until doubled, about 1- 1 1/2 hours.
Butter two 8x4 inch loaf pans and set aside. Place dough on a lightly floured surface and divide in two equal portions. Working with one piece at a time, roll the dough out into a 9 inch wide x 12 inch tall rectangle, with the short side towards you. Fold one third of the dough down, then fold it down again. Pinch the bottom seam to seal. Your rectangle should be approximately 9x4 now. Turn the seam side up. Fold each end over about 1/2 inch, tuck in any loose ends and pinch to seal. Place the loaf seam side down into a greased 8x4 inch loaf pan.
Cover loaf pans lightly with oiled plastic wrap and allow to rise until doubled in size, about 45-60 minutes. Dough will rise above the top of the pan.
Meanwhile, preheat oven to 375F.
Place loaves in oven and bake for 36-40 minutes. The loaves will be golden and will sound hollow when tapped on the bottom when they are done (you'll have to turn the loaf out of the pan to check, and you can also insert an instant-read thermometer into the bottom of the loaf. It will read 200F when the loaves are done.)
Remove loaves from pans immediately and let cool completely on a wire rack(2-3 hours) before slicing.
Makes 2 loaves
Read more:
http://www.slashfood.com/2006/09/21/homemade-white-bread/#ixzz25LFpkJs8